Reading time ( words)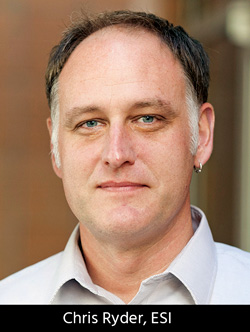 Advances in technology continue to push the envelope of what's possible. And nowhere has the impact of those advances been felt more profoundly than in the evolution of the current class of mobile devices.
Although design engineers have driven this evolution, primarily through addressing market demand for new form factor innovation, the push to meet the associated manufacturing challenges has been responsible for a revolution in PCB manufacturing. Meeting manufacturing constraints related to component miniaturization, power consumption and functionality—and doing it profitably—has caused PCB manufacturers to adopt processing methodologies that had previously only been leveraged by a small segment of the PCB manufacturing market.
Until recently, HDI PCB manufacturing was primarily done by a technologically elite few due the specialized knowledge and tools required and the relative lack of high-volume opportunities. In the meantime, the use of laser via drilling has spread into a much broader scope of PCB suppliers around the globe. What was once considered miniature in scale has become a standard starting point, even for market segments originally hesitant to use HDI, such as the automotive market. However, as with any industry with many newcomers, it is important to look closer at product and process quality indicators.
The HDI PCB market drivers are, of course, the mobile device boom and the new generation of chipsets requiring an ever-shrinking footprint for an ever-expanding fan-out. Smartphones, tablets, IoT, wearables and, to a degree, PCs have demanded continuous miniaturization while increasing application and functionality.
For this to happen, substrate and PCB manufacturers have had to turn high-tech connectivity into high-volume manufacturability by managing thinner materials, smaller via sizes and less room for line/space. While this is nothing new for the top-tier supply chain, those suppliers new to HDI may find it difficult to immediately convert facilities to meet new standards of accuracy, repeatability and quality. Yet it's these companies who are crucial to expanding the needed supply base for the growing demand of microelectronics.
Getting started with laser drilling
For companies new to HDI manufacturing, laser drilling is one area where experience is sometimes lacking. The first question to answer is how to drill. The three basic methods (Figure 1) are copper direct drilling (CDD), large window drilling (LWD) and conformal mask drilling (CMD).
Figure 1: Copper direct drilling offers advantages over alternative laser drilling methods in accuracy and throughput.
Choosing a via drilling method will depend on the level of accuracy required, as well as the scope of investment potential possible for each supplier. In terms of accuracy, CDD is clearly has the advantage as alignment criteria are only limited to the inner layer registration features. Throughput is also higher for CDD, as there are fewer imaging cycles, but this may only become a decisive factor when manufacturers are drilling high layer-count HDI stack-ups. So LWD or CMD technologies may provide sufficient throughput for simpler 1-n-1 or 2-n-2 builds.
Beyond drilling method it's important to consider the type of laser and drilling system a given range of applications will actually require. Spending money on additional systems when, at a later stage, additional manufacturing opportunities pop up is usually not an option. So manufacturers new to HDI should consider what kind of base materials will make up their customers' demand. Will this be only FR4-based material with glass-weave reinforcement? Will this be thicker materials, or thinner? What about special materials for specific areas of application, like high-frequency Teflon materials?
CO2 systems are great for penetrating the glass fibers in FR4, but require an additional oxide on the copper in order to ablate. UV systems, on the other hand, penetrate copper easily, but have issues cutting through glass fibers with consistent quality. Of course there are many further variables beyond laser type that increase the array of options when choosing a system, depending on specific needs.
While CO2 based laser systems are traditionally the workhorses of the HVM HDI industry, this may not cover all bases. In a quickly expanding HDI automotive market, where high frequency applications are becoming more common (think radars and sensors), standard FR4 materials may not be enough. Hence, specialized laser systems, including UV-based systems, may be more applicable in certain markets.
A team approach builds success
Sometimes the level of laser/material interaction is complex enough that additional resources are warranted to analyze manufacturing parameters to ensure quality vias and throughput. These resources come at a cost, and their analyses also cost time. Therefore, understanding these complex interactions well beforehand and knowing in advance what to expect from a laser drilling system provides the best opportunity for success. This can be achieved through close cooperation with a drilling system supplier along with a team commitment toward designing stable, sustainable and repeatable processes. As features become smaller and thinner, this combination of supplier knowledge and customer dedication are elemental to maintaining yield and hence profitability.
The expectation that mobile device applications and functionality should not be limited to any given device at any given time means our cars, houses and airplanes will increasingly employ the technologies that make these features possible. Even though space is not a limiting factor for many of these items, the chipsets used may nonetheless require some degree of microvia and small line/space for fan-out into the main PCB. We will see HDI take on an increasingly common role in the design of an ever-expanding spectrum of microelectronics. Ensuring that manufacturing maintains a high-quality, high-yield operation is vital to the future success of any newcomer to HDI manufacturing. Choosing the right tools and partners for these operations are essential for ensuring profitability.
Chris Ryder is the director of product management for high-density interconnect systems at ESI, Inc.
Share
Suggested Items
07/12/2023 | Barry Matties, I-Connect007
Jeff De Serrano, president of PCB Technologies North America, gives an update on the company's recent move into advanced packaging—a move that stemmed from company leadership and vision for the future. He also shares his forecast on the PCB market, specifically around rigid-flex, along with some of the challenges the industry still faces.
06/30/2023 | Nolan Johnson, I-Connect007
It's a heady time here in the U.S. between the summer holidays of Memorial Day (last Monday in May) and Independence Day (July 4). This four-week period straddles the Northern solstice, boasts the longest days of the year in the Northern Hemisphere. This is the high season for outside activities, which may be pulling you away from the office. Am I right? Never fear, I-Connect007 is here to deliver the "must know" news stories.
06/29/2023 | Barry Matties, I-Connect007
During the recent IEEE IMS2023 Exhibition in San Diego, we caught up with James Hofer, general manager of Accurate Circuit Engineering (ACE). The company is a prototype manufacturer of bare printed circuit boards that specializes in high-mix, low volume with an emphasis on RF, microwave, and antennas. A few years ago, we talked to James about the over-materialization of boards. In this recent discussion, we wanted to know if anything has changed regarding materials and approach. James also shares his thoughts on the changes in the design community.