Reading time ( words)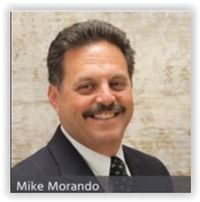 In December of 2014 I visited the Radiological Society of North America (RSNA) conference in Chicago. As you can imagine, MRI and X-ray equipment filled the convention center. Attending the show gave me the opportunity to speak to radiology designers. Since the equipment they are designing "radiates" with waves of electrons, the underlying electronics have to be super protected for fear of interference. When discussing flex designs, EMI and shielding circuits is the number one design concern.
Shielding may not be your company's number one design concern when thinking about your interconnect designs. But if you have to shield circuits for EMI, then you will need to depend on your supplier to assist you with their favorite shielding technique and experience.
The Basics: What is EMI and Do Flex Circuits Radiate?
Electromagnetic radiation that adversely affects circuit performance is generally termed EMI, or electromagnetic interference. Many types of electronic circuits are susceptible to EMI and must be shielded to ensure proper performance. Conversely, emissions radiating from sources inside electronic equipment may threaten circuits within the same or nearby equipment.
To protect the performance integrity of electronic equipment, electromagnetic emissions from commercial equipment must not exceed levels set by the FCC, VDE and other organizations. Shielding requirements for commercial electronics generally range from 40–60 dB. Finding a system's overall shielding needs involves determining the radiated emission spectrum of the equipment, and the specifications the unit must meet (e.g. FCC Part 15).
And yes, flex circuits will radiate.

What is EMI shielding?
Shielding is the use of conductive materials to reduce radiated EMI by reflection and/or absorption. Shielding can be applied to different areas of the electronic package from equipment enclosures to individual circuit boards or devices. Effective placement of shielding causes an abrupt discontinuity in the path of electromagnetic waves. At low frequencies, most of the wave energy is reflected from a shield's surface, while a smaller portion is absorbed. At higher frequencies, absorption generally predominates. Shielding performance is a function of the properties and configuration of the shielding material (conductivity, permeability and thickness), the frequency, and distance from the source to the shield.

Flex shielding methodology
Shielding a flex circuit can be accomplished through multiple methods. Shields are designed and used for EMI and ESD considerations as well as signal integrity methodology. Here are some common and not so common practices for shielding a flex circuit.
Copper-clad—adding additional copper layers to the circuit—the least flexible method.
Figure 1: Very thick outside copper layers supressing radiation.
Copper cross hatch—adding additional copper layers and etching them to create a cross hatch design which allows more flexibility than standard copper-clad layers. Benefit: More flexible than pure copper layers.
Figure 2: Outer layer cross hatch for EMI suppression. Benefit: More flexible than pure copper layers.
Silver paste/epoxy—achieved by applying a conductive paste over the outer layers of a circuit. The Kapton® covercoat has holes. Silver paste is sprayed on the covercoat and the silver paste drains down the holes and makes contact with the copper ground inside the circuit. This technique allows a slightly more flexible design than the copper-clad solution mentioned above. Benefit: More flexible. Downside: higher cost.
Share
Suggested Items
07/12/2023 | Barry Matties, I-Connect007
Jeff De Serrano, president of PCB Technologies North America, gives an update on the company's recent move into advanced packaging—a move that stemmed from company leadership and vision for the future. He also shares his forecast on the PCB market, specifically around rigid-flex, along with some of the challenges the industry still faces.
06/30/2023 | Nolan Johnson, I-Connect007
It's a heady time here in the U.S. between the summer holidays of Memorial Day (last Monday in May) and Independence Day (July 4). This four-week period straddles the Northern solstice, boasts the longest days of the year in the Northern Hemisphere. This is the high season for outside activities, which may be pulling you away from the office. Am I right? Never fear, I-Connect007 is here to deliver the "must know" news stories.
06/29/2023 | Barry Matties, I-Connect007
During the recent IEEE IMS2023 Exhibition in San Diego, we caught up with James Hofer, general manager of Accurate Circuit Engineering (ACE). The company is a prototype manufacturer of bare printed circuit boards that specializes in high-mix, low volume with an emphasis on RF, microwave, and antennas. A few years ago, we talked to James about the over-materialization of boards. In this recent discussion, we wanted to know if anything has changed regarding materials and approach. James also shares his thoughts on the changes in the design community.