Reading time ( words)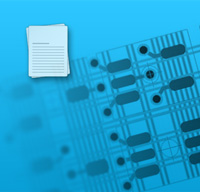 PCB design can blindside you in so many ways, causing you to make mistakes that can put you days behind schedule. This PADS paper discusses how designers can avoid such problems through the use of PCB design constraints.
Click here to download.
Share
Suggested Items
09/12/2023 | I-Connect007 Editorial Team
In Chapter 4 of 'The Printed Circuit Designer's Guide to... Manufacturing Driven Design,' the author, Max Clark, explores industry advancements that bridge the gap between concurrent and intelligent DFM. Both systems complement each other within the typical workflow and represent the beginnings of a transition away from a classical DFM, allowing for an improved NPI process.
09/05/2023 | Steve Watt, Zuken
Zuken recognizes the need to address innovation in all areas of the design process while remaining responsive to customer-driven requirements. While we can make predictions about various challenges, concerns, and requirements, our customers play a vital role in shaping the company's development direction. They have the benefit of being "in the trenches," so to speak, on a daily basis, so they are the subject matter experts and can help identify gaps in our tools based on where their processes are heading.
08/31/2023 | I-Connect007 Editorial Team
There's been a lot of talk lately about digital twin and its use in PCB fabrication and assembly. Manufacturers have been quick to get onboard the digital twin train. But what about PCB designers and design engineers? Can the front-end folks benefit from digital twin? We asked David Wiens, Xpedition product manager for Siemens Digital Industries Software, to weigh in on this topic. He's been involved with digital twin for years, and he explained what digital twin can potentially offer to PCB design, and why he believes designers have been using digital twin for decades, whether they realize it or not.