Reading time ( words)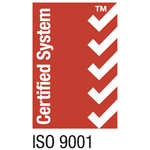 At Gardien our aim is to be recognized for our exceptional quality knowledge and standards. With this in mind we're proud to announce the addition of our Gardien Services Denver Test Center to the Defense Logistics Agency's list of Suitability Labs for Printed Circuit Board Electrical Test.
The DLA's suitability list recognizes PCB electrical test companies that meet specific requirements as set out by the US military.
"We as Gardien have continued to focus in achieving our goals regarding ISO and MIL Suitability. We are continuing to achieve suitability in MIL 31032, 50884 and 55110, along with our ISO 9001:2008," said Todd Kolmodin, Gardien Services USA's VP of quality. "As of today we have seven test centers approved by the DLA and seven Test Centers registered ISO9001:2008. The DLA pushes us to maintain the highest standards and our recent audit of Denver reaffirms our continued success in these areas. Whether in Asia, US, Canada or the UK our goal is the same. With our addition of Denver, Gardien has become the dominant Suitability resource listed with the DLA for Electrical Testing of Printed Wiring Boards. We are the experts and we rely on one another. My goals are to bring us together as a global team. With Mr. Meraw now heading Global Quality and R&D we have better resources and focus to set in stone our brand and reliability that if you choose Gardien you can be assured that we have your back."
Niraj Patel, Senior Vice President of Gardien Services USA, added, "I'm pleased with our continued expansion of Lab Suitability and ISO9001:2008. It takes a lot of dedication and focus to stay abreast on the latest requirements and specifications. Our team never stops investigating the methodology and requirements to assure our customers are receiving the highest quality that Gardien Services has proven to provide. Congratulations to our Denver team and to all our dedicated staff for their unrelenting efforts.
As we continue to work together as a group and share our expertise we will continue to gain knowledge and be able to learn from the examples set in each Test Center. This in turn will strengthen our infrastructure so as to provide outstanding support and service to our customers worldwide."
About Gardien
The Gardien Group is the world's largest provider of independent quality assurance services to the PCB manufacturing industry. From small batch testing in one of the company's 25 facilities located throughout Asia, North America and Europe, to fully integrated inspection within a PCB production environment, Gardien's 500 employees serve customers supplying the automotive, defense, telecommunications, aerospace, medical, computer and industrial markets worldwide.
Share
Suggested Items
05/19/2023 | Nolan Johnson, I-Connect007
This week, our must-reads include reporting on the new PCB support legislation, now submitted to the U.S. House of Representatives; financial results from two Tier 1 manufacturers, which readers read quite thoroughly; ESG in Asia Pacific; new features from Altium; global sourcing; and a "How I got here" interview with an up and coming industry expert.
04/21/2023 | Nolan Johnson, I-Connect007
SpaceX is back in the news and in a big, powerful, let's-blow-up-a-rocket-because-we-can kind of way. The company had scheduled a test launch on Monday, April 17 for the SpaceX Starship, only to scrub that launch until this past Thursday. Well, the results from the launch were less than desirable—or were they? While Starship ultimately exploded just prior to stage separation, simply clearing the launchpad was considered a major milestone by SpaceX.
04/17/2023 | I-Connect007 Editorial Team
Welcome to the Spring issue of IPC Community! This quarterly publication was created with you in mind! In this issue, you'll find articles, interviews, columns, graphics, surveys, IPC member benefits, and so much more. Each issue is designed to celebrate the success between IPC and its members and how this relationship benefits the entire electronics manufacturing industry.