Reading time ( words)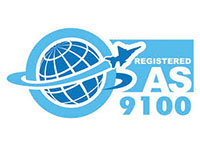 All Flex, manufacturer of flexible printed circuits and heaters announces re-certification to AS9100C and ISO 9001:2008. AS9100 is an international aerospace standard for quality assurance requirements of aerospace companies.
ISO 9001:2008 is a quality management system required for the military, defense, and aerospace markets where flexible circuitry is heavily used. These standards are important in these industries where high reliability is imperative. This re-certification marks the 14 year anniversary that All Flex has maintained the critical certification.
Operations V.P. Gary Ryan says, "The audit process is successful for us year after year because of our team's commitment to meeting the intent of the standard, it's how we operate every day working to deliver high quality parts on time."
Upon successful completion of the comprehensive audit in the areas of sales planning, manufacturing, and purchasing, Registrar TÜV Rheinland of North America, Inc. granted the re-certification.
Quality Manager Rebecca Steinbauer says it's truly a team effort, "The entire All Flex team demonstrates a commitment to controlled, consistent processes while finding new and creative ways to continually improve what we do. This makes compliance to requirements, as industry standards and our capabilities continue to grow, much easier."
All Flex has been manufacturing flexible circuits for nearly a quarter of a century producing prototype and now high volume production. All Flex also provides comprehensive surface mount and thru hole component assembly services. Seven years ago the company added polyimide and silicone rubber heater circuits to their product line and offers custom, as well as stock, heater designs.
About All Flex Flexible Circuits & Heaters
All Flex is a privately held company that manufactures quick-turn to high volume flexible circuits and custom and stock heaters. All Flex employs about 150 people and is headquartered in Northfield, MN with a second manufacturing facility in Bloomington, MN. The company is also UL Recognized and ITAR/JCP Registered.
To learn more about All Flex Flexible Circuits & Heaters visit: WWW.ALLFLEXINC.COM
Share
Suggested Items
05/17/2023 | Andy Shaughnessy, Design007 Magazine
At the SMTA Atlanta Expo and Tech Forum, I spoke with NCAB Group Field Application Engineer Ramon Roche, who gave a presentation at the show titled, "Technical Trends in the Global PCB Industry." Ramon and I discussed his presentation, the emerging technologies that have NCAB's focus over the next few years, and why semi-additive processes may be the key to succeeding with ultra HDI technology.
04/17/2023 | Andy Shaughnessy, I-Connect007
We want your input! PCB fabricators have been utilizing benchmarks for decades, comparing metrics for everything from manufacturing best practices to competitors' products and services. Now, we have access to more manufacturing data than ever before, and companies can conduct benchmarking at a granular level.
04/07/2023 | Nolan Johnson, I-Connect007
The adage about spring weather in Northern temperate climates is, "April showers bring May flowers." This is, of course, on the heels of March, when the weather comes "In like a lion, out like a lamb." The suggestion for March is that whatever way the month starts, it will end just the opposite. But we're in the first week of April, where things are expected to settle into a steady state of preparation for an abundance just over the horizon. Sound a bit like our business climate right now, doesn't it?