Reading time ( words)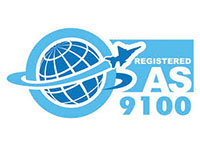 Multilayer Technology (MLT), located in Irving, Texas has passed its AS9100C surveillance audits. The audit consisted of 2.5 days (20 hours) of intense auditing by our registrar. All departments were completely audited to ensure compliance to the AS9100C Certification. This audit marks the five-year anniversary that Multilayer Technology has maintained this highly prestigious certification.
Viny Mulani president of Multilayer offered the following, "The organization has continued to benefit in all 3 critical audit areas- Sales, Purchasing and Production." The surveillance process is more than just an audit; it is an honest third-party evaluation of how our corporation functions on a daily basis and highlights areas for improvement that our internal audits may not disclose."
Multilayer Technology utilizes internal IPC certified auditors to conduct all ongoing audits. The internal audit process always yields valuable insight into potential modification to our current processes and/or procedures however it is highly beneficial to have the 3rd party audit and allow us to make corrections to proactively avoid any potential impact on the customer product quality, performance and/or delivery.
The results of this audit turned out to be quite exceptional with the operations and purchasing departments receiving a rating of 3 and sales department with a rating of 4, the highest possible. This was no doubt due to the company's commitment to this process as well as the diligence of the quality department to maintain this certification.
Share
Suggested Items
06/02/2023 | Suhani Chitalia, IPC Environmental Regulatory Affairs Manager
Man-made chemicals known as PFAS have regulators busy trying to address previous releases and prevent future releases of this chemical into the environment from widespread uses in manufacturing processes and products used across the globe. PFAS chemicals tend to be persistent in the environment and they have been used long enough and in enough applications that their unwanted presence in the environment has public health policymakers concerned.
06/02/2023 | Nolan Johnson, I-Connect007
This week has been both speedy and newsy. Of course, those two characteristics often seem to travel as a pair, don't they? A four-day week here in the United States, accompanied by a wave of high-impact news from a wide variety of sources, would suggest that readers could be expected to spread out all over the news map. Not so much, judging from readership numbers; folks all found their highest value in the same type of news coverage. This week's list of must-reads is dominated by market reports as a result of that focused readership. On our list, we have PCB fabrication and EMS book-to-bill reports, a 10-year market forecast report, and a supply chain sentiment report. In addition, readers flocked to the EWPTE show coverage. Finally, we saw significant reader interest in the most recent podcast on sustainability in our logistical operations.
05/26/2023 | Andy Shaughnessy, Design007 Magazine
It's been a busy week here at I-Connect007, an even busier week for PCB designers and manufacturers. This week, we published a variety of articles and news items. In this week's wrap-up, we have an interview with Rex Rozario that is basically a historical look at the birth of commercial PCB manufacturing, and his involvement with the Rolling Stones in their early days. Then we bring you a look at trends in freight costs, which are—fortunately—heading southward right now.