Reading time ( words)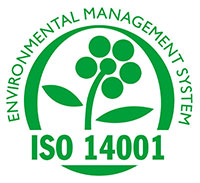 OMG Electronic Chemicals is pleased to announce that both their Maple Plain, MN and South Plainfield, NJ Facilities have achieved ISO 14001 Certification. The ISO 14000 family of standards provides practical tools for companies and organizations in managing their environmental responsibilities.
Joe Simeone, General Manager for OMG Electronic Chemicals for North America & Europe, commented that, "Our team felt the time and effort involved in obtaining these certifications was justified and that the ISO 14001 achievement, on top of our existing ISO 9001 system, gives each site a well-rounded Quality and Environmental System making us a stronger company overall."
About OM Group Electronic Chemicals, Inc.
OM Group is a technology-driven diversified industrial company serving attractive global markets, including automotive systems, electronic devices, aerospace and defense, industrial and medical. Its business platforms use innovation and technology to address customers' complex applications and demanding requirements. For more information, visit www.omgi.com
Share
Suggested Items
05/19/2023 | Nolan Johnson, I-Connect007
This week, our must-reads include reporting on the new PCB support legislation, now submitted to the U.S. House of Representatives; financial results from two Tier 1 manufacturers, which readers read quite thoroughly; ESG in Asia Pacific; new features from Altium; global sourcing; and a "How I got here" interview with an up and coming industry expert.
04/21/2023 | Nolan Johnson, I-Connect007
SpaceX is back in the news and in a big, powerful, let's-blow-up-a-rocket-because-we-can kind of way. The company had scheduled a test launch on Monday, April 17 for the SpaceX Starship, only to scrub that launch until this past Thursday. Well, the results from the launch were less than desirable—or were they? While Starship ultimately exploded just prior to stage separation, simply clearing the launchpad was considered a major milestone by SpaceX.
04/17/2023 | I-Connect007 Editorial Team
Welcome to the Spring issue of IPC Community! This quarterly publication was created with you in mind! In this issue, you'll find articles, interviews, columns, graphics, surveys, IPC member benefits, and so much more. Each issue is designed to celebrate the success between IPC and its members and how this relationship benefits the entire electronics manufacturing industry.