Reading time ( words)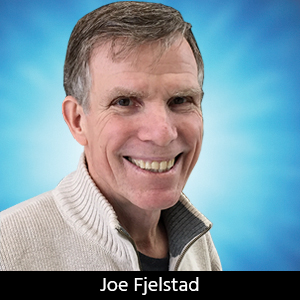 Polymer thick film (PTF) technologies have been used to manufacture printed circuits for decades. In fact, some of the very first circuits ever produced in volume were made by printing conductive inks patterned on an insulating substrate using a stencil. While the versatile nature of the materials used and the simplicity of the manufacturing process have made possible its continued use for more than six decades. In more recent decades, the technology has seen extensive use in the manufacture of inexpensive, polyester film-based membrane switches for electronic devices of every imaginable type, from hand-held calculators and computer keyboards to household appliances including microwave ovens and washers and dryers and beyond.
Polymer thick film circuits are similar in many ways to their rigid and flexible counterparts; however, because of the materials and processes, they have their own very specific design rules. Because most PTF processing is most commonly based on screen printing technology, the limits of design are intrinsically linked to the printed ink's processing considerations and limitations. For example, there are the unique processing properties for conductive and resistive as well as insulating inks in terms of their thixotropy, which influence their printability. There is also the important consideration of the final values for the conductivity and/or resistivity of the ink used when cured. In addition, there are also the limits of the screen printing materials and the processes used.

Traditional screen printing methods are typically limited to the production of relatively course features (e.g., 250 µm). However, very fine-featured screen printed circuit technology has been reported down to ranges closer to 125 µm. For the foreseeable future, screen printing will remain an important technology for the manufacture of PTF circuits, both rigid and flexible. That said, inkjet printing is well positioned to augment time honored screen print methods. It also opens the door to realizing the possibility of producing circuits economically at a run unit of one, which has been one of the ideals of manufacturing.

Read the full article here.


Editor's Note: This article originally appeared in the June 2014 issue of The PCB Magazine.
Share
Suggested Items
03/29/2023 | Pete Starkey, I-Connect007
At a recent industry conference, technical editor Pete Starkey caught some time with Ventec's Mark Goodwin and Didier Mauve. In this conversation, Mark and Didier discuss Ventec's work to curate their product offerings into functional categories based on function and target application. The pair also share their thinking on markets which they see as driving material development work. When material performance becomes an integral part of the PCB's performance specifications, the traditional way of categorizing materials may not do the job.
03/29/2023 | Andy Shaughnessy, Design007 Magazine
Andy Shaughnessy talks with John Andresakis about how the merger of resistive foil technologies from Ohmega and Ticer has evolved under the new ownership of Quantic. Andresakis also shares how these materials are finding new applications, especially in the embedded component application space, as the company reaches out to the new generation of PCB designers and design engineers.
02/28/2023 | Pete Starkey, I-Connect007
Day 2 of the EIPC Winter Conference at the Groupama Stadium in the Décines-Charpieu region of the Metropolis of Lyon in eastern France included a privileged visit to the Bugey Nuclear Power Plant for those who were registered and passed their security clearance. Such was the interest that the party was split into morning and afternoon groups. EIPC board member Martyn Gaudion, CEO of Polar Instruments, made a fine job of moderating Session 6 twice over.