Reading time ( words)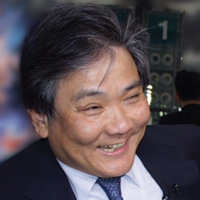 We had the opportunity to sit down with Canice Chung, Executive Vice President of TTM Technologies, Inc. to discuss the current trends and challenges of PCB Manufacturing in China. What follows is the transcription of the audio interview.
007: Hello Canice, so was 2014 a good year for TTM?
CC: I can say it's a so-so year. There are opportunities in China currently as well as many challenges, but I think it has been a year of cost management for us. But the good part is that we did have increases in revenue.
007: What are your revenues?
CC: It's likely to be about 1.3 billion for the whole group, and about 60-70% was indeed from Asia.
007: You are making an acquisition as well?
CC: We are under an agreement with Viasystems for a possible merger, which we currently are in the legal formality approval stage.
007: What does that acquisition do for TTM?
CC: If we are able to combine the two groups, we will likely be if not number one then number two in the world with the most PCB shops. It's very promising to look at.
007: When you say PCB shops, is it just circuit board fabrication or is it assembly as well?
CC: Both TTM and Viasystems have some PCB assembly.
007: Do you consider yourself a CM or a PCB manufacturer?
CC: I would say PCB manufacturer because the majority of our revenue are in PCBs, around 80%.
007: That's unusual though isn't it, to be such a large company and focus so much on PCBs. Don't your customers come in and say we want you to do CM?
CC: Indeed if you look at the overall PCB market, it is about US $50 billion. Like I was saying, just TTM is about 1.3 billion of that. Even including Viasystems, which is 2.5 billion, of the total 50 billion we are still pretty small.
007: So when you have a company of this size how do you keep growing? Is it mainly through acquisitions?
CC: Our parent company TTM indeed does grow mostly through acquisition. I think they have done about 5-6 acquisitions in the past from when they were a small shop.
007: Is most of your manufacturing done here in China?
CC: The majority. Before our possible merge with Viasystems we are about 70-75% in China, but even after the merge it will be in a similar range.
007: In China we see a lot of labor rate issues growing, has that impacted your business? What have you noticed?
CC: There's no doubt about it that cost is a challenge for us. However you are still seeing a lot of new technology and opportunity in China. We have seen the PCB capabilities significantly improve in last five years. I always say it's no longer the old days of China focused in on paper-thin two, four and six layers. Now it's a lot of multilayer, even up to18 and 20 layers, the big and thick ones, backplane, which we now can do in our shops here in China. We also do HDI, thin and small, which for the most part are for smartphones and tablets. All of that as well as 10-12 layers are manufactured in China.
007: What's the mix of your markets you serve?
CC: We are very diversified. It is maybe about 1/3 military on our U.S. side, another 1/3 will be on the communications side which is including cellphone, and then we have the rest on the computer side. It's quite diversified; we are not just focusing on one sector.
007: One thing that I'm hearing in a number of the conversations with shops in China is that they are forced to bring in a lot of automation into the factory.
CC: Every shop in China is facing two things: one is the high jump of the payroll rate, and the other one is the huge turnover rate. It's no more the old days of China where there is an ample supply of labor available. I would say throughout China everyone is suffering about an 8-12% turnover rate, and I would even say that could be every month. Going one step farther in some places it may even be 100% turnover for the total year. So I think that the change to automation is much more applicable in China than it was in the old days.
007: What about environmental? I was just over in Dongguan and the standards are very high for discharge.
CC: I think there's no doubt. China is developing its living standards, the government is imposing a very green policy and it also adds costs to everybody. We need to stick to it and then build our PCBs in a very green environment.
007: For such a high turnover of employees, with the ones that aren't replaced by automation what do you do to train them or keep them?
CC: It is a very interesting and good question. It's a mix of everything. Firstly if you are able to automate it with a machine, try the automated machine. A very mature training program is also needed. It needs to take the shortest time for a new operator to be in place, and that's value added to you in the production line. Then you have to promote sense of belonging, how to be a part of a team and how to work it out are good things for the company.
007: That's really a new concept for china isn't it?
CC: Yes, absolutely.
007: So management is going through a learning curve as well?
CC: I think from TTM's standpoint, we very much take care of our employees. One thing is in the training of others as well as the training of supervisors in middle and upper management. Because they are the executors on all the workers' training, and this is also important for promoting teamwork.
007: What do you think is the greatest challenge for China PCB manufacturers?
CC: I personally think business is not an issue; it's how you manage your cost. If your cost is right, price is right.
007: Now I understand material costs are going up, how do you combat that?
CC: Well it all depends. If we are manufacturing the same technology every year, we will for sure be phasing out soon. We are upgrading our ASP every year among other things in order to combat that, otherwise we will not be able to survive.
007: Great, well thanks for sharing your thoughts today.
---
TTM Technologies, Inc. is a major global printed circuit board manufacturer, focusing on quick-turn and technologically advanced PCBs and the backplane and sub-system assembly business. TTM stands for time-to-market, representing how the company's time-critical, one-stop manufacturing services enable customers to shorten the time required to develop new products and bring them to market.
Share
Suggested Items
05/17/2023 | Andy Shaughnessy, Design007 Magazine
At the SMTA Atlanta Expo and Tech Forum, I spoke with NCAB Group Field Application Engineer Ramon Roche, who gave a presentation at the show titled, "Technical Trends in the Global PCB Industry." Ramon and I discussed his presentation, the emerging technologies that have NCAB's focus over the next few years, and why semi-additive processes may be the key to succeeding with ultra HDI technology.
04/17/2023 | Andy Shaughnessy, I-Connect007
We want your input! PCB fabricators have been utilizing benchmarks for decades, comparing metrics for everything from manufacturing best practices to competitors' products and services. Now, we have access to more manufacturing data than ever before, and companies can conduct benchmarking at a granular level.
04/07/2023 | Nolan Johnson, I-Connect007
The adage about spring weather in Northern temperate climates is, "April showers bring May flowers." This is, of course, on the heels of March, when the weather comes "In like a lion, out like a lamb." The suggestion for March is that whatever way the month starts, it will end just the opposite. But we're in the first week of April, where things are expected to settle into a steady state of preparation for an abundance just over the horizon. Sound a bit like our business climate right now, doesn't it?