Reading time ( words)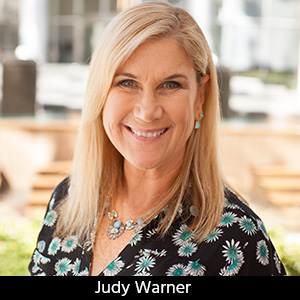 During IPC APEX EXPO, Guest Editor Kelly Dack sat down for an interview with Judy Warner, Altium's director of community engagement. They discussed Altium's efforts to educate PCB designers, regardless of their CAD tools, and the company's plan to transform the industry by bringing together PCB design and manufacturing.
To watch this interview, click here.
Share
Suggested Items
09/12/2023 | I-Connect007 Editorial Team
In Chapter 4 of 'The Printed Circuit Designer's Guide to... Manufacturing Driven Design,' the author, Max Clark, explores industry advancements that bridge the gap between concurrent and intelligent DFM. Both systems complement each other within the typical workflow and represent the beginnings of a transition away from a classical DFM, allowing for an improved NPI process.
05/12/2023 | I-Connect007
Expanding its avenues of content delivery, I-Connect007 is excited to announce the launch of our latest educational product, On the Line with.., available on Spotify, Apple and all the major podcast platforms. In this podcast, we speak with industry experts to get the latest insights and perspectives on the most relevant topics in the electronics industry today.
04/05/2023 | Patty Goldman, I-Connect007
Savita Ganjigatti, vice president of engineering at Sienna ECAD Technologies, shares how her well-timed suggestion sparked the worldwide phenomenon that is the IPC PCB Design Competition, as well as how well-informed leaders are uniquely positioned to shape our industry's future. Savita's recipe for success? Work hard, read widely, and reframe problems as exciting possibilities for innovation.