Reading time ( words)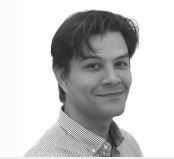 Simon Fried, president of Nano Dimension, discusses how the company has taken the additive manufacturing process to the next level through printed electronics. He also shares his thoughts on the growing demand for 3D circuits, as well as how this could potentially be a game-changer for PCB designers.
Barry Matties: Simon, please tell us a little bit about Nano Dimension.
Simon Fried: Nano Dimension is a company that has focused on introducing additive manufacturing to the world of electronics. In our case, it is 100% additive manufacturing. The goal is to create complex multilayer circuits by using a precision 3D printer. We're working in two key areas. The first is the more traditional category of planar circuitry such as traditional PCBs, radio frequency (RF) devices, and antennas. This is how we allow people to prototype faster, in-house, and so in secrecy. That approach is analogous to how, in the early days of regular additive manufacturing, people familiar with computer numerical control (CNC) would buy a 3D printer and initially use it to make the things they might typically have been doing with a CNC machine. Companies used to have in-house PCB manufacturing capabilities, but as complexity and layer-counts have risen, this has typically become a thing of the past.
The second application area is non-planar electromechanical objects. If you're deploying additive capabilities, then you will want to look at it in the context of the full range of what it can do. In addition to in-house prototyping of traditional designs and geometries, additive manufacturing of electronics offers design and manufacturing freedoms that traditional subtractive processes don't allow. Such non-planar electro-mechanical parts can fulfill both structural and electrically functional jobs. As the part is manufactured additively, it can be leveraged to produce different shapes, densities of functionality, and also facilitate the addition of embedded components.
In the future, whether or not you need to have components, or at least as many components as today, is an open question. Ideally technology will evolve to mean that at least some components are 3D printed as well. As we start chipping away at non-planar applications, the opportunities are wide open to innovation. Many designs become feasible that have the potential to cause a revolution in the electronics industry.
Matties: Do you have units out in the field that are being used on a daily basis?
Fried: The company started nearly five years ago. We launched the now commercially available product back in November 2017 while attending productronica in Munich, Germany. Companies use their systems differently and with varying frequency. Exactly what our varied customers are doing with their systems is their business, of course, and our goal is to enable and facilitate. Key drivers of use are the ability to work faster, smarter, and with greater IP security.
We are certainly keen to share use-cases and introduce our technology, so we have regional offices with customer experience centers in the United States, Hong Kong, and in our headquarters in Israel.
We have also announced resellers that we work with across the globe, and they are also well-placed to teach about 3D printed electronics. In all the places we have announced resellers, we believe that our offering is compelling to electronics designers. Electronics is a very global industry—whether in the United States, China, Korea, Europe, or Canada—and we interact with professionals and see interesting design opportunities. Our current customers are mainly from the defense, government or research and academia areas. Forward-looking companies think about what products they should be making in three, six, even 10 or more years out. Understanding the unique benefits additive manufacturing can provide is an important part of that forward thinking.
A range of systems exist in the 3D electronics and printed electronics space, and different types are optimal for specific applications. However, overall, we believe that additive manufacturing of electronics technology already offers companies a path to making or understanding how they will make things in the future. Non-planar electronics is about changing the relationship between form and function and adding options to miniaturize, make lightweight, or deliver higher-functional densities. Combining mechanical parts with electrical functionality in one piece can lead to significant product benefits.
Matties: In our industry, there's an aging group of designers. How likely are they to embrace something like this, or are they just going to pass it on to the next generation?
Fried: That's a tough question, as it's not the case where you have to learn something fundamentally new. The laws of electricity still apply. What is often the challenge with revolutionary technology is that you have to unlearn some of what you already know to be true. Making things differently means you can make different things. That's the real challenge for an established designer today. A lot of the craft that you rely on to become a renowned expert is often based on having an intimate understanding of the manufacturing process. How will this be made? Can I design it so it's going to work and be built effectively? Regarding traditional planar design this generally means the same considerations whether you use our additive manufacturing tool or traditional subtractive processes. A designer needs to develop deep understanding the downstream manufacturing implications of their design, for non-planar additive-only designs this is something that few people have had the opportunity to experience first-hand.
Some people will be able to make that shift easily, but it's not going to be a mass stampede anytime soon, digesting new technology options can take time. At the moment, what we see is people who have challenges that can't be met using the traditional design, which motivates them to try something different. People that come from computer-aided design (CAD) with an additive manufacturing background find this to be an easy add-on, but they have a lot of electronics to learn about, which can be a much more difficult hurdle.
Matties: You're in an interesting place where there's almost a void of mind power to pursue this. There's a lot of excitement around 3D but buying this technology and implementing it can be a tough step for many to take.
Fried: Yes, there are some key drivers to consider and adopt new technology. Some companies and organizations do more R&D, while others are particularly sensitive to IP security considerations. Perhaps they are working on product lines that have low volumes and so want to consider additive manufacturing of end-parts. Forward looking entities need to be on the cutting edge today to not be behind 10 years from now. There's going to be a process where the EDA design software also has to go through a phase of introspection, reinvention, and relaunch to incorporate all of these non-planar design options.
Matties: That leads to my next question. With the digitization of the factories, if someone designs their prototype with your system, they have to transfer it into a manufacturing facility. Do they take the language from your machine and plug it into that facility, and if not, is that something you see happening?
Fried: Today, if you're doing a traditional PCB, you will not have to change how you design compared to what you're doing today in any way. If you're using it exclusively for traditional design geometries, you can design any EDA software you are comfortable with and import it to our software, and we'll work with that design to print the physical part. If you want to explore non-planar or shaped electronics, there's a whole world of functionality beyond the reach of traditional design. The challenges of design are much greater, and one uses CAD tools today to create these objects. In the future, this progression of the electro-mechanical will likely accelerate. The complexities that are built into today's CAD packages, such as true color printing and design were once impossible. We are in a similar space electrically today. Many things are beyond the reach of today's EDA packages, but we believe it's just a question of time.
Matties: When a company is looking to invest like this, they're going to be driven by those factors that you pointed out. How many companies are reaching out as is there a lot of interest around this?
Fried: There is a phenomenal amount of interest.
Matties: Are they more curious about the technology or are they driven to decide and move forward?
Fried: They are those companies that have a thoughtful, strategic commitment to exploring, adopting, and implementing this technology as a manufacturing solution for them in the future. But then you have others who have a mandate to explore all flavors of additive manufacturing. Some companies have the kind of budgets and scale where they can create AM departments with that funding and the mandate to explore. For the most part, electrical engineers in this industry are more conservative than their mechanical counterparts, but they are driven by a clear need. There are many considerations that companies keep in mind when evaluating this type of new technology. The basics such as cost and time, are typical but companies should dig deeper to gain a better understanding of how their innovation and development needs can be better met by adopting our additive electronics technology.
Matties: This technology would lend itself well to a service center. Have you had any design bureaus or facilities consider setting it up as a center where designers can use it for a day?
Fried: That's one of the ways we expect to see this become more available. That is based on what has happened in the traditional additive manufacturing industry, where service bureaus have been instrumental in driving accessibility. We want to see this develop in the 3D printed electronics space as well. It goes without saying that if you have a machine right now, you can explore it's capabilities. If you don't, it's harder. People are invited to visit us of course. All of our offices would be more than happy to show people the technology. We do this so anyone can access it. We currently have our own service bureau focused on non-planar designs but we don't currently offer quick-turn PCBs as a service.
The service bureau specializes on engineering services for people who want to take the step and start exploring non-planar geometries. This is because many aspects of non-planar design and manufacturing are unfamiliar to the designers of today. If you work on traditional PCBs, you have EDA and CAM software that speaks directly to traditional manufacturing tools. That's similar when using our DragonFly platform to make planar circuits, as we directly support Gerber and Excellon files. For non-planar designs, we support the use of mechanical CAD software, which is not part of the typical electrical engineer's toolkit. So you need to have some engineering and design for additive skill-sets.
With traditional PCBs, it is comparatively simple. There are only so many ways you can design a layer or an interconnect and only so many types of materials and thicknesses, but in the end, there's a defined set of geometries. With additive, all of that goes out the window.
The non-planar design freedom is huge. If you want to build an offset via, go ahead. How offset should it be? If you're doing that kind of an offset, what design rule applies to a particular offset angle? Is that going to be the same as an equivalent vertical via? This is where DFAM (Design For Additive Manufacturing) is part of the process. It's the same with traditional mechanical 3D printing. It's like peeling an onion, optimizing designs for additive manufacturing of non-planar geometries—the opportunities are endless and designing for the manufacturing process is key.
Matties: We are seeing circuits everywhere in the world today. They're in door panels and furniture, and on surfaces you don't expect or have never seen them on before. This is going to be an emerging market where people have to understand this sort of technology in a stronger way.
Fried: Yes. There's no doubt that electronics will appear everywhere in the future. Looking at both of us now, I'm disappointed. We're in Silicon Valley and neither of us is wearing functional textiles or other gadgets, which is shocking! Imagine when we meet again in 10 years or so, I'm sure we will have more. Electronics will not look, feel, or have the shapes that we would associate with electronics today. That will have to come from new manufacturing processes.
Matties: That's right. Are there any thoughts that you want to share that we haven't discussed yet?
Fried: We had the sense that there were only a few companies in the additive for electronics space, but this year, the rubber seems to be hitting the road—not just for us—but for the industry as a whole. You can see this in the recent activity with NextFlex in the Bay Area, for example, or some of the successes being announced by other companies in this cutting-edge space. We're seeing technology needs change and grow in-line with global electronics megatrends where the mechanical and electrical industries are meeting. These needs are not going anywhere; they're just going to grow and we firmly believe that new additive manufacturing of electronics technology like ours provides a new solution to challenges that might otherwise be too great.
It's a tremendously exciting time for the electronics industry as a whole and all the more so for anybody engaging with 3D printed electronics. New needs and solutions are beginning to meet to solve the design and manufacturing challenges of tomorrow.
Matties: It's an exciting time. Thank you so much, Simon.
Fried: My pleasure. Thank you for having me.
Share
Suggested Items
05/12/2023 | I-Connect007
Expanding its avenues of content delivery, I-Connect007 is excited to announce the launch of our latest educational product, On the Line with.., available on Spotify, Apple and all the major podcast platforms. In this podcast, we speak with industry experts to get the latest insights and perspectives on the most relevant topics in the electronics industry today.
03/03/2023 | Andy Shaughnessy, Design007
It's been a busy week in our industry. We have a duke's mixture of news and columns in this week's Editor's Choice, starting off with some good news for the American electronics manufacturing industry. In his State of the Union speech, President Biden signaled his support for the CHIPS Act and the U.S. electronics industry, and he promised that Washington would put its money where its mouth is this time. Is it going to happen? Don't bet the rent money.
01/26/2023 | Ashutosh Mauskar, Cadence Design Systems
Technology has always invoked radical changes, but unlike today, there used to be one major revolutionizing technology trend at a time. The world is becoming increasingly connected, more automated and more intelligent, driven by generational drivers—hyperscale computing, 5G, artificial intelligence and machine learning (AI/ML), industrial IoT (IIoT), and autonomous vehicles—which are invoking disruptive technological forces on vertical markets, unfolding varied levels of microelectronics and digital transformation across the globe. The increasing demand for miniaturization and higher speed is changing the dynamics of the semiconductor components needed to store and process data.