Reading time ( words)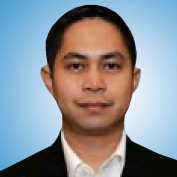 The military and aerospace markets require high-reliability electronics, components and assemblies that can perform in harsh operating conditions involving extreme temperatures, vibration, and moisture, to name a few. These issues continue to challenge electronics assembly providers. These are on top of current manufacturing issues such as the miniaturization of products, shrinking component sizes, higher density board assemblies, and the obsolescence of electronic components, as these systems, such as fighter jets and commercial planes, must function for up to 20 years.
In our recent survey on military and aerospace, a majority of the respondents point to obsolete parts and components—and also the dwindling number of sources for legacy parts—as among their biggest issues in military/aerospace electronics assembly. Another issue is the reliability data of commercial technology components and how they can be used in military and aerospace products.
Raw material and component lead times are also an issue, along with increasing requirements from customers such as inspection and documentation, and compliance to multiple regulatory standards, such as ITAR, DFARS, AS9100, and NADCAP.
One of the compliance issues highlighted in our survey, and also discussed during our interview with the team of mil/aero experts who helped us plan this issue, is cybersecurity. This group included Freedom CAD's COO Scott Miller, Lenthor Engineering's VP of Marketing Dave Moody and VP of Sales/Engineering John Rolle, and Zentech's CEO and President Matt Turpin and VP John Vaughan. Our experts focused on cybersecurity, in particular, the NIST Special Publication 800-171, published by the National Institute of Standards and Technology, which describes the US government security controls for unclassified information in non-federal information systems and organizations.
To read the full version of this article, which appeared in the July 2017 issue of SMT Magazine, click here.
Share
Suggested Items
09/12/2023 | SMTA
The program for the SMTA International Technical Conference is finalized with 90 great papers presented across 30+ sessions. Each session features two to four presentations on a related topic and is organized into the following tracks. Check it out!
09/06/2023 | Martin Anselm, SMTA
As the current president of SMTA, I'd like to extend an invitation to everyone in the electronics manufacturing industry to join us Oct. 9–12, 2023 at the Minneapolis Convention Center in in Minnesota for our flagship event—SMTA International Conference and Exposition. This event is once again co-located with MD&M Minneapolis, providing an intriguing mix of related manufacturing technology cross-over among the respective shows.
08/28/2023 | Gaurab Majumdar, Executive Director of IPC India
When young technicians and engineers join a company, they need time to thoroughly understand the production and quality processes. IPC is dedicated to making it easier for new employees to learn these needed skills. An office was set up in India in 2010 and has been instrumental in providing more than 13,000 certifications while connecting with more than 500 electronics manufacturing companies there. This has led to an initiative to train college students through IPC's workforce development courses.